Attracting top talent is key for offering the best possible care to patients!
East Coast Dental Group is committed to growth and we know that attracting, retaining and developing qualified dental care professionals is crucial to our success.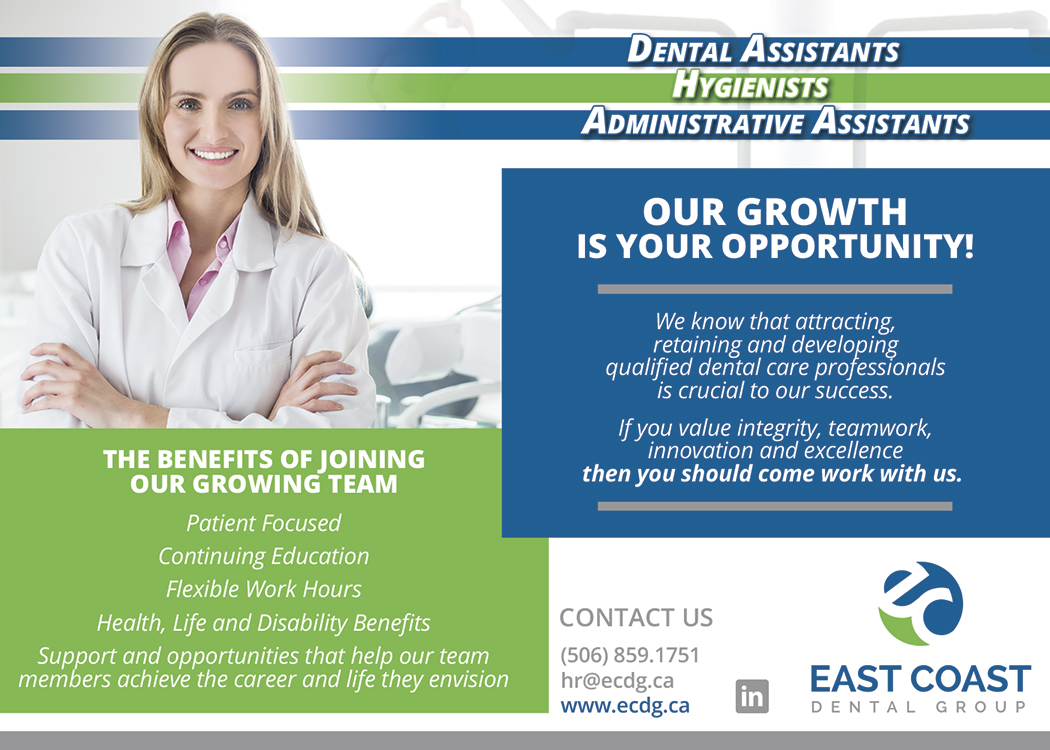 By submitting an application with us, you hereby agree that East Coast Dental Group may use the information we collect about you to process your application; to communicate with you directly; respond to your inquiries and requests for information; contact your references; to conduct applicant and employment-related statistical evaluation and record keeping; to inspect analytics to improve the applicant experience; and to maintain appropriate records for internal administrative purposes.